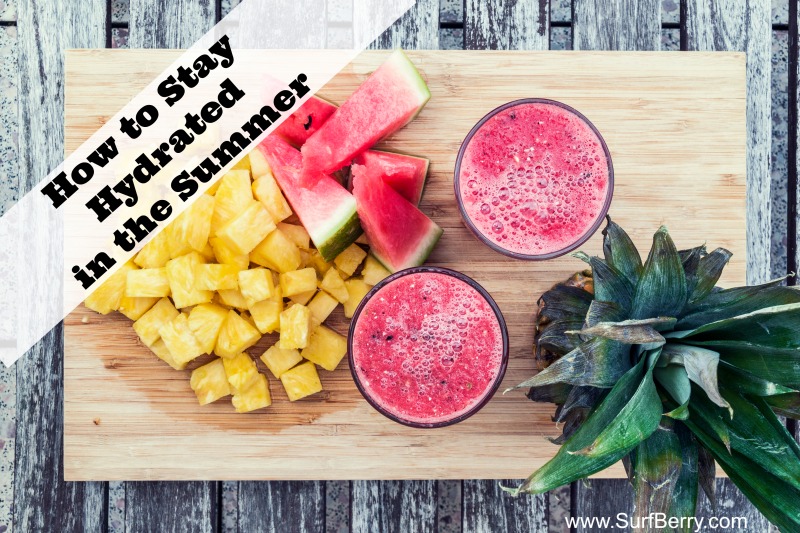 The temperatures are getting hotter and the days are getting longer which can only mean one thing – Summer has arrived! We're already seeing temperatures in the upper 90's here in Wrightsville Beach, and there's no doubt that we'll be feeling the heat for awhile to come. During the hot Summer months is it so important to hydrate your body so that you can feel your best and have lots of energy. Today's post is going to focus on our top tips, and some tasty recipes, so you can stay hydrated this Summer.
How to Stay Hydrated in the Summer: Why it's important to hydrate
Our bodies are comprised of millions of cells that are constantly replenishing themselves every second of every day. In order for us to maintain optimal health, we need to keep these cells healthy and alive. There's no better way to do that than with proper hydration. When our bodies are hydrated every system in our body functions better (i.e. digestive, cognitive, etc.).
Here's a tip to remember: if you find yourself feeling thirsty, there's a chance you may be dehydrated. The trick is to keep yourself hydrated using the tips below so you prevent your body from getting thirsty in the first place.
How to Stay Hydrated in the Summer: Drink up!
One of the easiest ways to stay hydrated is to drink water. A great ru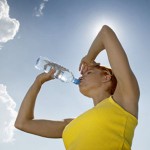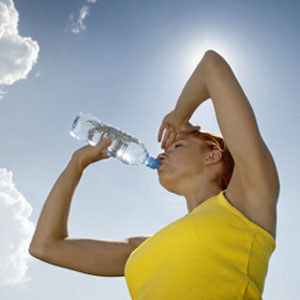 le of thumb for making sure you drink enough water each day is to take your body weight, divid it in half, and that is the amount of ounces of water you should have each day. For example, if you weigh 150 lbs., you should consume at least 75 ounces of fresh, filtered water every day. Need some help getting your water in? Keep a reusable water bottle with you while you work and play, refilling it when necessary, and you'll be surprised how much you can drink during the day!
Another great way to stay hydrated is with coconut water. We love coconut water here at SurfBerry and stock it daily in our coolers.
How to Stay Hydrated in the Summer: Eat your fruits and veggies
There are many fruits and vegetables that are naturally hydrating and are grown in the hot Summer months. Here are some of our favorites:
Celery
Cucumber
Watermelon
Pineapple
Romaine Lettuce
Strawberries & Blueberries
Grapefruit
Cantaloupe
Zucchini & Summer Squash
Many of our organic juices and superfood smoothies have these hydrating foods in them, so make sure you stop on by SurfBerry and give them a try when you're in need of some hydration!
How to Stay Hydrated in the Summer: Hydrating recipes
Minty Melon Morning Green Juice
Watermelon, Mint & Feta Salad (with Green Goddess Dressing) 
We'd love to hear from you! What's your favorite way to stay hydrated in the Summer?