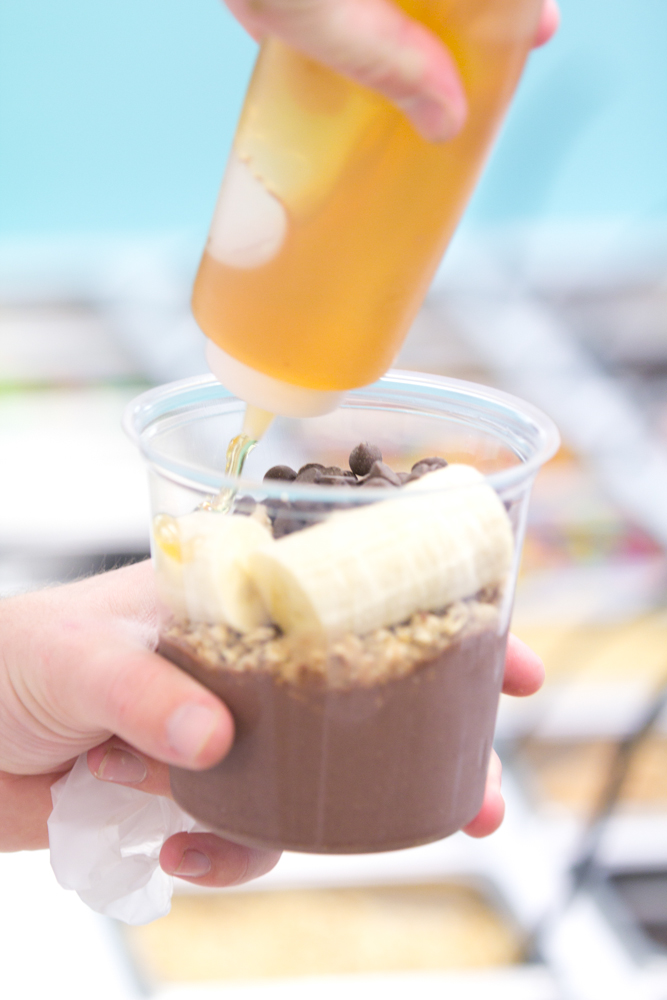 Sugar is a hot topic in the health industry today. There's articles, books, TV specials, and movies all talking about sugar and it's harmful effects on the body. However, not all sugars are created equal – and that's why we wanted to share with you the difference between natural sugar vs. artificial sweeteners. 
The difference between natural sugars vs. artificial sweeteners
Natural sugar is found in nature – just like it's name states! Our bodies recognizes sugar in it's natural state and can use it for energy and cell reproduction (which happens within our bodies millions of times each minute – our body is a pretty fascinating place!) You'll find natural sugars in fruits, vegetables, and in natural sweeteners. Examples of natural sweeteners are maple syrup, honey, agave, and organic cane sugar. 
Artificial sweeteners are man-made, highly addictive, and can often have harmful effects on the body. Why do they have such harmful effects on your body? Mainly because your body does not recognize them as food. Artificial sweeteners are foreign substances that your body does not know how to process correctly. Once you give your body even a tiny bit of an artificial sweetener, you're body will crave more, and more, and more. This is why artificial sweeteners are now being link to degenerative diseases like obesity, diabetes, and autoimmune diseases. You'll find artificial sweeteners in processed foods, like soda, sports drinks, cereals, candy bars, frozen foods, breads, sauces, as well as many other foods. Examples of artificial sweeteners include high fructose corn syrup, aspartame, and Splenda. You can find a thorough list of all of the names it goes by here. 
What makes SurfBerry different when it comes to natural sugars vs. artificial sweeteners? 
At SurfBerry we only use natural sugars in our products – you'll find no artificial sweeteners here! Our juices are sweetened only with fruits and veggies. Our smoothies are sweetened with fruits, veggies, and organic agave. Our acai bowls are sweetened with fruits and honey. You will never find any high fructose corn syrup in our frozen yogurt and our Hawaiian shave ice, is sweetened only with organic cane sugar.
Our drinks and foods are made with the freshest highest quality ingredients here at SurfBerry, so there's no need to worry about any unhealthy artificial sweeteners in our products. That's the SurfBerry difference!
To your health!
Andrea