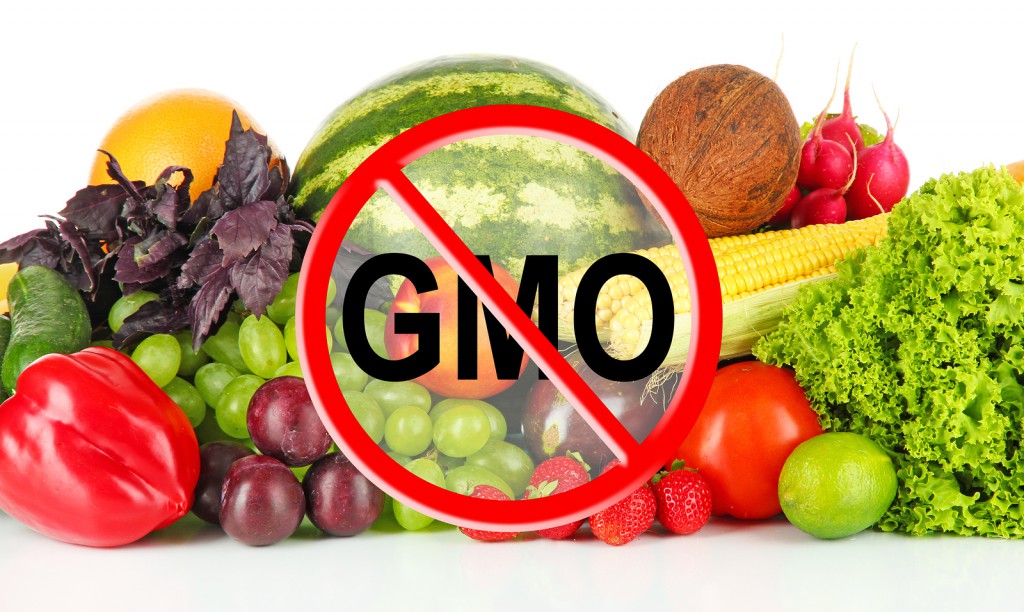 90% of Americans want to know what's in their food – and we're curious to know, are you one of the 90%? Over the past few years there's been a lot of light shed on the ingredients that are used in our foods and how our food is produced – everything from animals in feed lots, to pesticides sprayed on our produce, to GMOs (Genetically Modified Organisms). With the current H.R. 1599 bill  – or as people are calling it, "The DARK Act" – that recently passed in the House of Representatives, and is now moving onto the Senate, we wanted to share some information on GMOs with you. In this post GMO: Labeling: What You Need to Know, we're going to give you some tips on how avoiding GMOs.
GMO Labeling: What You Need to Know: Why GMOs Are Bad
GMOs are harmful both for the environment and for your body. Studies show that GMO crops have, "increased annual applications of glyphosate – a probable human carcinogen – from 16 million pounds to more than 280 million pounds… As weeds have become resistant to glyphosate, farmers have turned to more toxic weed killers linked to cancer, Parkinson's disease and reproductive problems." (Source)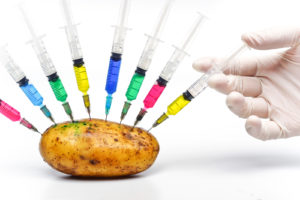 64 other countries have banned the use of GMOs in their foods, including China, Russia, and the European Union (Source). We strongly believe that The United States should follow their lead! As Rep. Earl Blemenauer states, "Americans have a right to know what is in their food and how it is grown. Instead of undermining this progress, Congress should require mandatory GMO labeling at the federal level." (Source)
GMO Labeling: What You Need to Know: Next Steps to Take
The Non-GMO Product outlines some steps to take for now while the H.R. 1599 gets moved to the Senate. They suggest checking their Facebook page often for up-to-date information.
Educating yourself on the food system is a great step to take, especially if GMOs are new to you. One our our favorite documentaries that does a nice job outlining a lot of the "behind the scenes" information of our food system is Food, Inc.  We highly recommend watching Food, Inc.!
GMO Labeling: What You Need to Know: Tips for Avoiding GMOs
Shop local. Purchase your foods from farmers markets, food co-ops, local farm stands, and local vendors. Get to know your local farmers and food producers and learn what they use to grow their crops, feed their animals, and make their products.
Grow your own. Start your own garden and grow your own vegetables, fruits, and herbs. There is a variety of products on the market now that allow you to grow some items year round inside your home or apartment.
Make as much food as you can from scratch. Processed meals and snacks that you find at most grocery stores is typically filled with artificial ingredients, chemicals, way too much sugar, and GMOs. You can avoid this by making as many meals as possible with fresh ingredients purchased from local farms and vendors.
Look for the Non-GMO label on packaged goods. Foods that are made with Non-GMO ingredients are labeled, so make sure to look for this label when you're purchasing products. If you do have to purchase pre-made meals and snacks on occasion, make sure to purchase those labeled organic and aim to purchase products with 5 ingredients or less.
Here at SurfBerry we strive to give you the BEST quality ingredients possible. This means that our produce is organic, comes from local vendors when possible, and we don't use any articifical sweeteners in our products. We care about our customers and only want the best for you! Come on in and check out the SurfBerry difference next time you're at Wrightsville Beach!