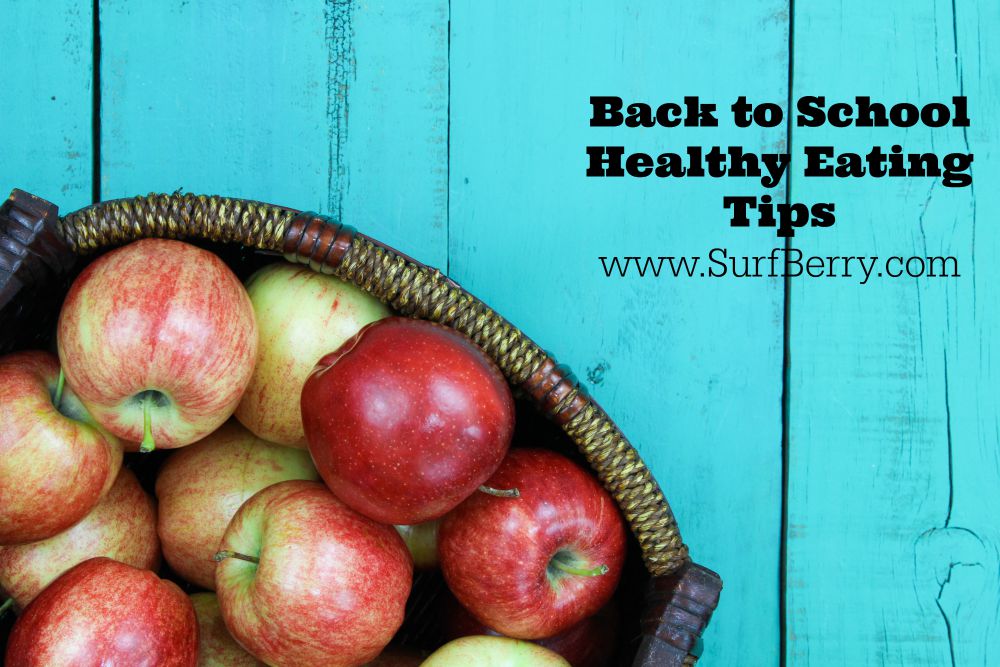 It's that time of year again – back to school time! As the Summer days drift away just as quickly as they came in, it's time to focus on the new season and school year ahead. This can be a stressful time of year as we try to find our routines once again, as we often let them slide a bit during the carefree Summer months. One of the biggest stressors is meal time – or rather meal lack-of-time. Keeping your body health year round is a top priority, so we put together a list of Back to School Healthy Eating Tips to help make the transition a bit easier on you.
Back to School Healthy Eating Tips: Meal Prep
Our biggest tip when it comes to healthy eating and meal prep: Make once, eat twice (or many times). Eating healthy does not have to be time consuming. Cooking and prepping food in bulk saves a ton of time.
Here's a great example that works well for us:
Grilled chicken, brown rice, with roasted veggies served for dinner one night; making sure to cook extra of the chicken and rice. (approximately 30 minutes to prep and cook)
The leftover chicken goes onto salads for the next day for lunch. Tip – using organic, pre-washed greens (often found in containers in the food store) saves tons of time for the salad base. (approximately 5 minutes to assemble) 
The rice can be used in a rice, bean, and veggie rice burrito or wrap for dinner. (approximately 10 minutes to prep and assemble). Tip – make double for lunch for the next day.
That's just 45 minutes for 3-4 meals!
Cooking in bulk on the weekends also saves a ton of time during the fast-paced week. Spending an hour or two cooking and prepping meals and snacks on a Sunday evening gives you more time to enjoy the weeknights with minimal stress.
Back to School Healthy Eating Tips: Dinner Recipes
Back to School Healthy Eating Tips: Snack Recipes
Magic 5 Snack Bites: 5 ingredients, 5 minutes to make – it's the perfect healthy snack the whole family will love it!
Vanilla Chia Seed Pudding: Chia seeds are a great source of protein, essential fatty acids, and give you an energy boost. Much better option than the pre-packaged puddings on the market!
Pumpkin Granola: Perfect as a yogurt or smoothie topping, or just by itself.
Cranberry Coconut Chocolate Chip Granola Bars: Skip the processed granola bars, that are often filled with sugar and not-so-great ingredients, and try these yummy bars instead.
Creamy Basil Hummus: Pairs great with carrot, celery, and cucumber sticks for a healthy, balanced snack!
If you're in the Wrightsville Beach area, we can also help you save time on healthy meals and snacks! Our superfood smoothies and acai bowls make for a great meal or snack anytime of day. Stop on by and visit us soon to try them out yourself!