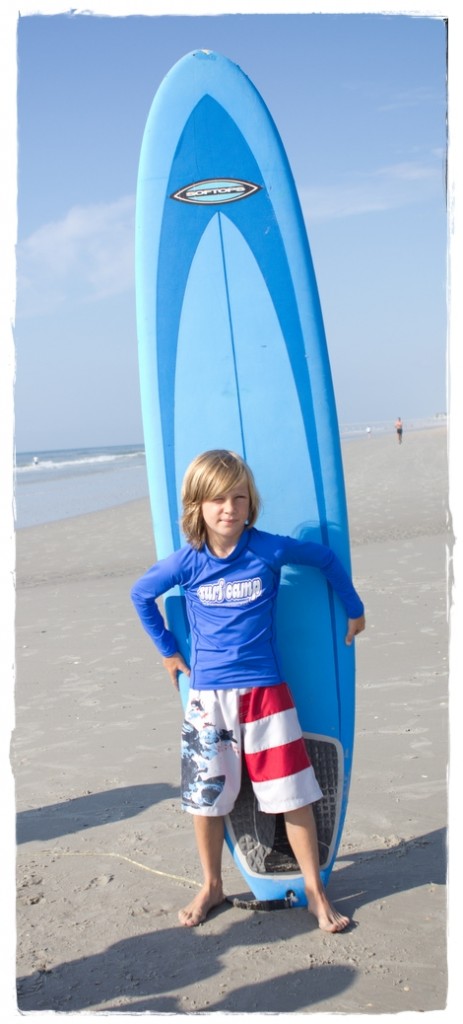 FREE delivery and pick up to Wrightsville Beach or Figure 8 Island with any order over $100! We carry the largest and best quality selection of surfboards for you to choose from on Wrightsville Beach. Whether you are looking for boogie board, skim board, shortboard, longboard, or a fish to use on Wrightsville Beach of Figure Eight Island we've got the perfect board for you. Prices vary depending on the type of surfboard you choose to rent. We offer surfboard rentals for periods of time ranging from as little as four hours up to a week or more. Check out pricing and additional details below:
• Half Day Surfboard Rental – A half day rentals should be returned to SurfBerry within 4 hours from pickup time.
• Daily Surfboard Rental – Boards should be returned within 24 hours of pickup.
• Weekly Surfboard Rental –Return the board back to SurfBerry on the seventh day by 5:00 pm.
Soft Surfboard Rentals
Ideal for the novice, equipped with rubber safety fins and a leash for added safety in the water. A great board that will help build confidence while learning to surf.
Half Day $15  /  Daily $20  /  Weekly $100
SurfTech SoftTop Surfboard Rentals
Excellent for that fun wave-riding adventure! We are humbled by claiming the largest assortment of Surf Tech® Soft Tops on the East Coast. These longboards are epoxy constructed and covered with a soft venire of foam and are the best boards on the market. They are also equipped with rubber edged safety fins and a leash. Sizes from 7'6" to 10′, our SurfBerry team is happy to assist you in picking the right board and giving you the local knowledge on where to paddle out. Reserve your boards online in advance!
Half Day $25  /  Daily $40  /  Weekly $150
Longboard and Shortboard Epoxy Surfboard Rentals
You already know how to surf and want to not want the hassle of traveling with your board,  then we have the surf board for you.  We stock high quality Epoxy longboards, NSP shortboards and Fish models.
Half Day $25  /  Daily $40  /  Weekly $175