OUR PARTNERS AT WB SURF CAMP HAVE BEEN TEACHING LEARN THE RIGHT WAY SINCE 2001. ALL SURF LESSONS EMPHASIZE FUN AND SAFETY BUT ALSO TAKE THE NEXT STEP IN INSTRUCTION BY TEACHING YOU HOW TO READ THE OCEAN AND JUDGE WAVES FOR ADDED CONFIDENCE AND SURFING EXPERTISE. LEARN SAFETY, ETIQUETTE, BOARD POSITIONING, HOW TO PADDLE, STAND UP, AND EVEN FALL PROPERLY. OUR SURFING LESSON STYLE HELPS BEGINNER SURFERS OF ALL LEVELS ACHIEVE THEIR SURFING GOALS AND PREVENT BAD HABITS. WE OFFER BOTH PRIVATE AND PUBLIC GROUP LESSONS TO ACCOMMODATE ANYONE'S LEARN TO SURF NEEDS!YOU WILL HAVE A BLAST! BRING FAMILY AND FRIENDS TO LAUGH WITH, AND MAKE SURE THEY BRING A CAMERA CATCH YOU RIDING YOUR FIRST WAVE!
FOR ANY BOOKINGS POST LABOR DAY PLEASE CALL 910.256.7873 AS THIS TIME OF YEAR WE NEED A 24 HOURS ADVANCED NOTICE TO LINE UP OUR INSTRUCTORS.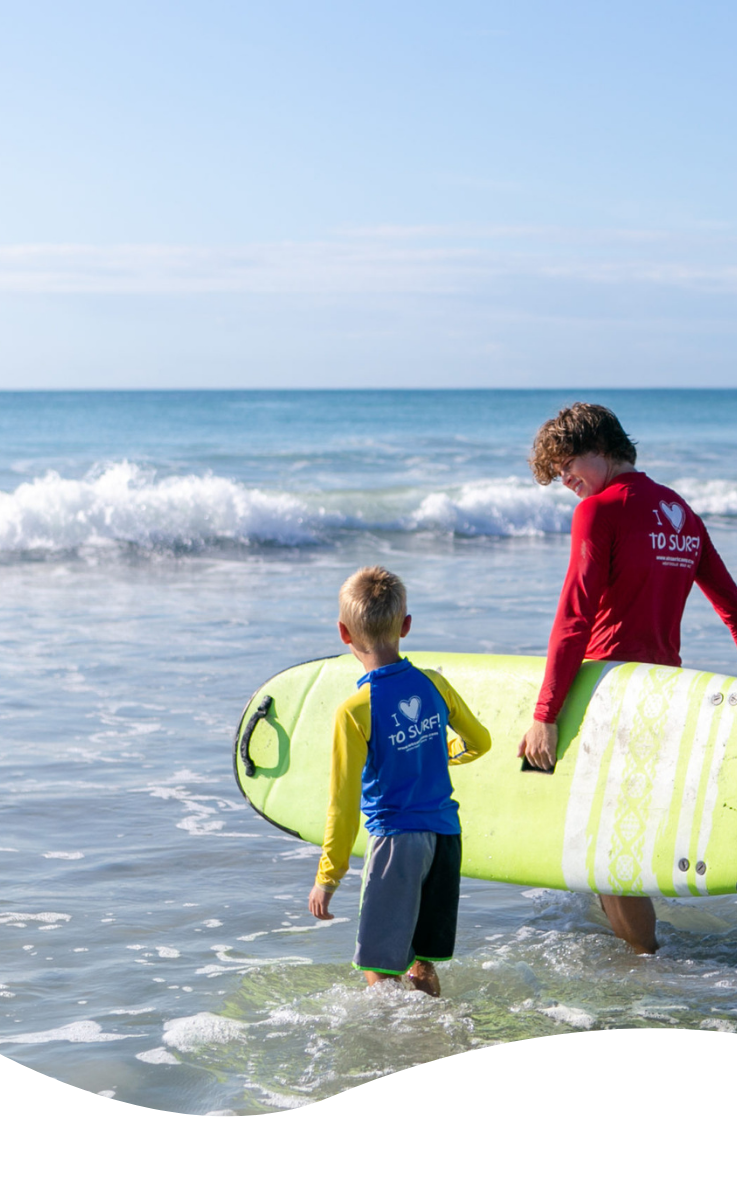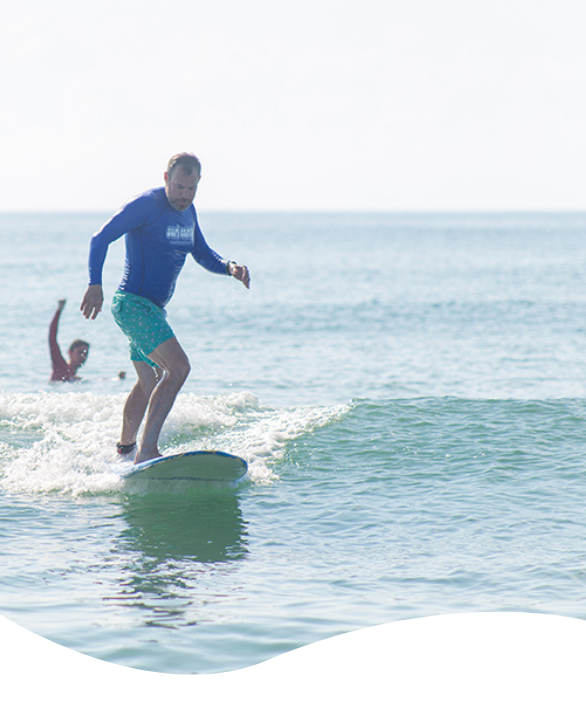 GROUP LESSONS
PUBLIC GROUP SURF LESSONS ARE OFFERED DAILY AT WRIGHTSVILLE BEACH, PROVIDING A 3:1 PARTICIPANT TO INSTRUCTOR RATIO. LESSONS KICK OFF WITH A 45 MINUTE GROUND SCHOOL, ENSURING YOU WILL MASTER SURFING BASICS BEFORE YOU EVEN HIT THE WATER. OUR GROUND SCHOOL IS FOLLOWED BY 1.25 HOURS OF PURE IN THE WATER INSTRUCTION. WB SURF CAMP'S TIME TESTED AND PROVEN SURF METHODOLOGY OFFERS A STEP-BY-STEP APPROACH TO YOUR SKILL DEVELOPMENT. PRE-REGISTRATION IS REQUIRED TO JOIN A PUBLIC GROUP LESSON.
$75 PER PERSON FOR A 2 HOUR LESSON.
AGES 11 TO ADULT

3:1 STUDENT TO INSTRUCTOR RATIO

TAUGHT DAILY FROM MEMORIAL DAY TO LABOR DAY

TIME 7:45AM – 10:00 AM

INCLUDES ALL HIGH QUALITY EQUIPMENT
PRIVATE LESSONS
IN OUR PRIVATE SURFING LESSONS YOU WILL RECEIVE INDIVIDUALIZED INSTRUCTION ON THE BEACH AND IN THE WATER, ENSURING YOUR SAFETY AND OPTIMAL LEARNING CURVE. OUR PRIVATE LESSONS ARE SCHEDULED ACCORDING TO YOUR DESIRE AND OUR AVAILABILITY. LESSONS CONSIST OF 45 MINUTES OF OUR GROUND SCHOOL, AND 1.25 HOURS OF PERSONALIZED WATER TIME. AVAILABLE ON WRIGHTSVILLE BEACH AND FIGURE EIGHT ISLAND.
$75 PER HOUR, TWO HOUR MINIMUM
AGES 6 TO ADULT

1:1 STUDENT TO INSTRUCTOR RATIO

OFFERED YEAR ROUND

ALL HIGH-QUALITY EQUIPMENT INCLUDED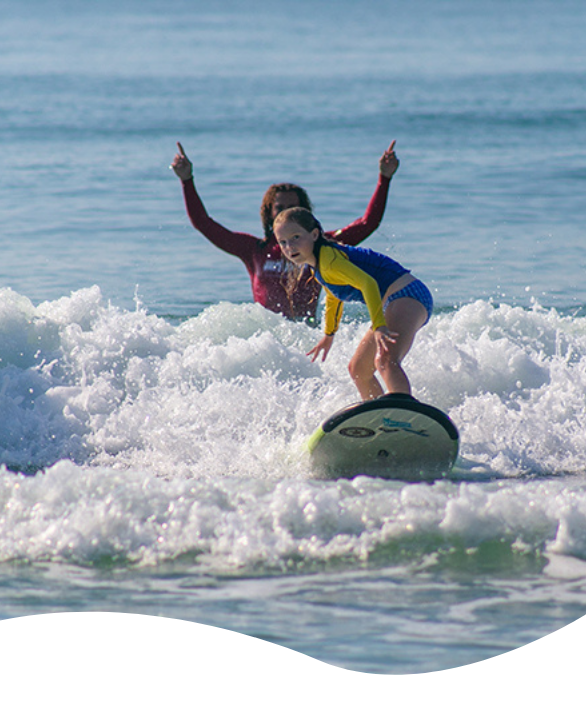 WANT TO LEARN MORE?
HAVE QUESTIONS ABOUT WRIGHTSVILLE BEACH, OUR MENU, RENTALS OR MORE? CONTACT US TODAY!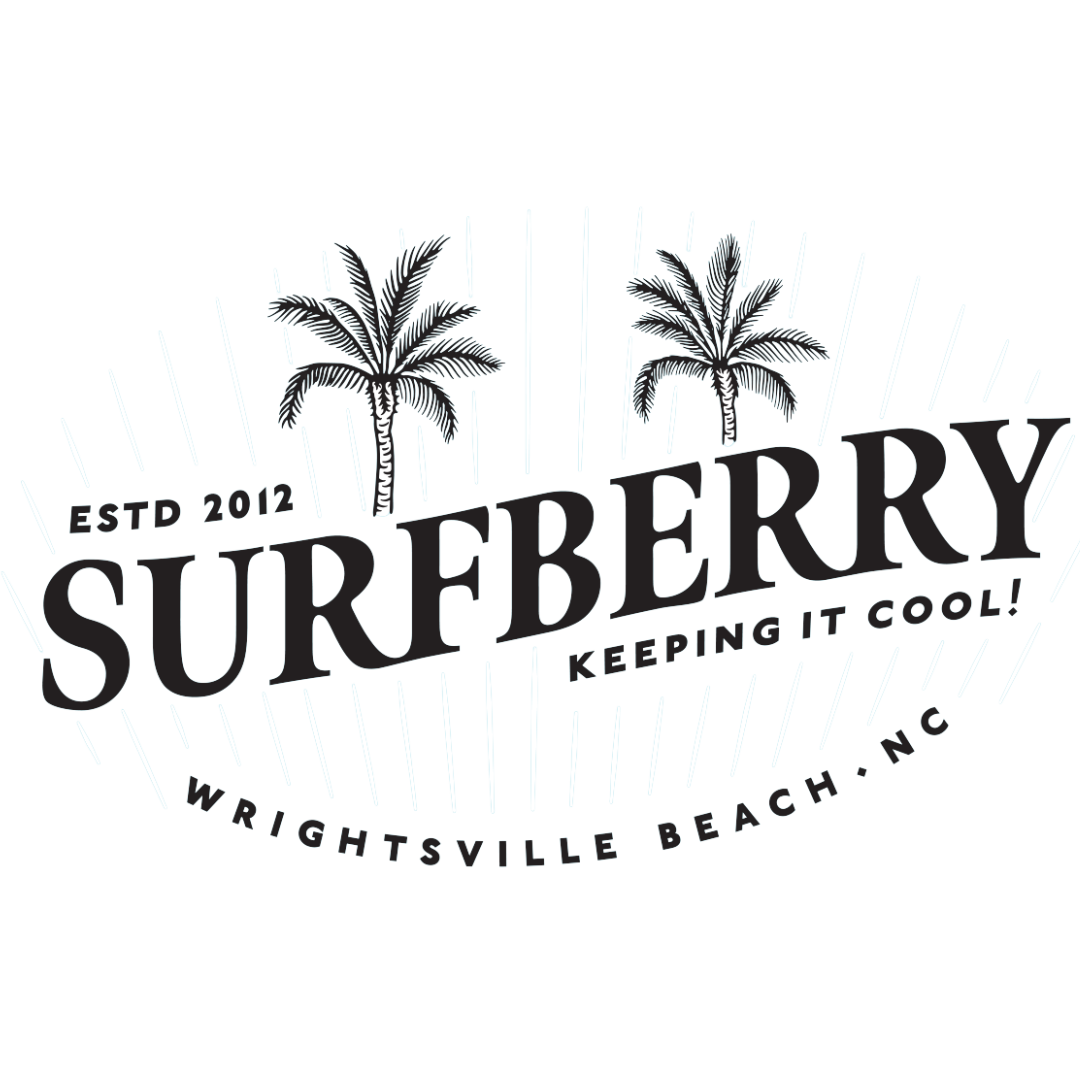 Visit Us
222 Causeway Dr,
Wrightsville Beach,
NC 28480
Open Hours
M-T: 10am – 5pm
Fri: 10am – 9pm
Sat: 9am – 9pm
Sun: 9am – 9pm
WE SURF. WE SUP. WE LOVE HEALTHY STUFF.