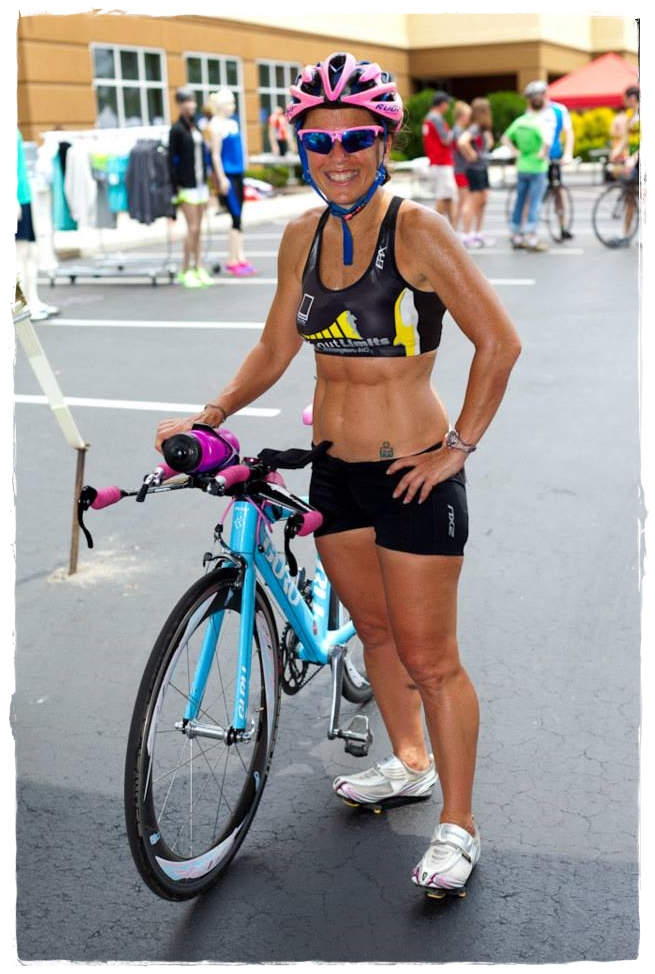 Born:  Scottsdale, AZ
Resides:  Wrightsville Beach, NC
Occupation:  When not swimming in the sound or riding my bike,  Sami helps our furry friends as an Associate Veterinarian at Topsail Animal Hospital. She also trains for triathlons and and is a running coach for Without Limits Coaching. In her personal life, Sami is a mother to 4 beautiful four legged kids.
Hobbies:  Swimming, cycling, running – you name it!
Sponsors:  Trysports Ambassador, Clif Bar Ambassador, Rudy Project, SurfBerry
Racing Adventures 2013:  St Croix 70.3, Ironman Lake Tahoe, Ironman Florida, Vineman 70.3 and Timberman 70.3
Passion:  Helping our local community through charitable organizations as a Founder of the Pink Ladies and as Co-Race Director for the Susan G. Komen 5K. Also, teaching our youngsters feel empowered through running and exercise to become strong and independent.
And…"E-Gels are the best!"